Microblading Triad by Pure Platinum Labeled
Pure Platinum Labeled Studio is an inner beauty brand devoted to enhancing the beauty within. A luxury permanent makeup studio specializing in revolutionary Pixelblading and Pixelshading methods of application. Servicing Greensboro and the surrounding areas.
Microblading, Permanent lip and more!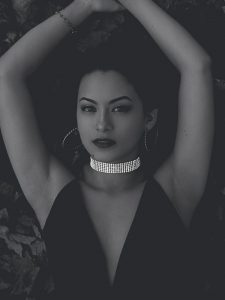 Our studio, located in Greensboro, NC, specializes in customized microblading for brows and lip tints– a best-in-class procedure that has limitless capacity to refresh and define your most prominent features. We have had thousands of clients, many of whom keep coming back to us each year for touch-ups. Our founder, Angel Nichole, was born to do beautiful brows and permanent makeup.
Microblading is the science of semi-permanent eyebrow tattooing. We create permanent eyebrows using a manual technique, by creating hair strokes that mimic real hairs every time. Since no two clients are alike, every microblading brow procedure is customized to produce each client's desired look. At Pure Platinum Labeled Studio, our mission has always been to bring you the best experience and results possible! Using specialized tools and pigmented powder pigment, a technician can create a look that is so natural many customers have difficulty finding the start point. Microblading will give you fuller, darker eyebrows than any other method of eyebrow enhancement.
We believe in treating our clients with honesty & passion. So, we listen to your needs and do what's best for you. You can have natural looking eyebrows that are soft, natural, silky and long lasting after our permanent makeup treatments. Our clients look naturally beautiful and refreshed with radiant color that makes them feel confidently beautiful and ready to face the world head on.
Our Most Popular Local Treatments
Beautiful Brows, Every time
Artistry.
Professionalism. Aesthetic.